TOP TEN SIGNS YOU HAVE A BAD SCHOOL LUNCH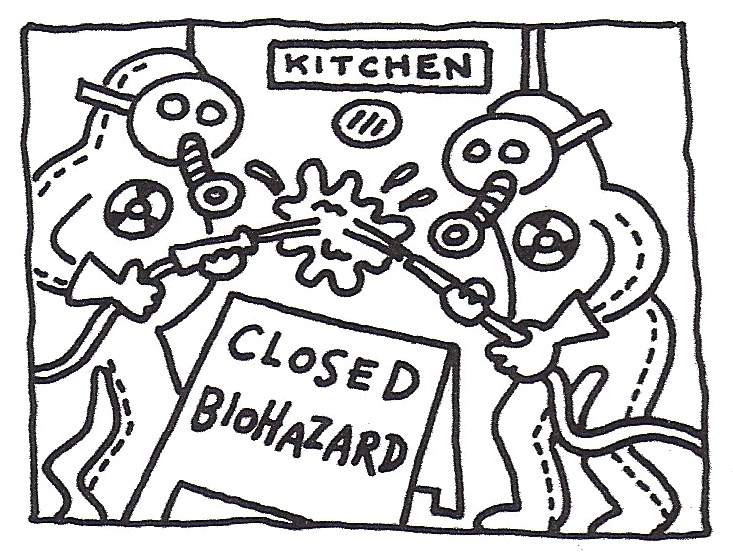 1. The tastiest item is the Styrofoam cup.
2. Guys in Haz-Mat suits take samples of it.
3. It smells like dead ferrets.
4. Soup is served out of the janitor's bucket
5. Two words: Horsemeat kebabs.
6. An ambulance is parked outside.
7. Hours after eating, you grow a third eye.
8. Your hamburger has a tail.
9. The cookies are green, and it's not St. Patrick's day.
10. It's moving.                                  

TOP TEN THINGS YOU DON'T WANT TO HEAR FROM THE SCHOOL BUS DRIVER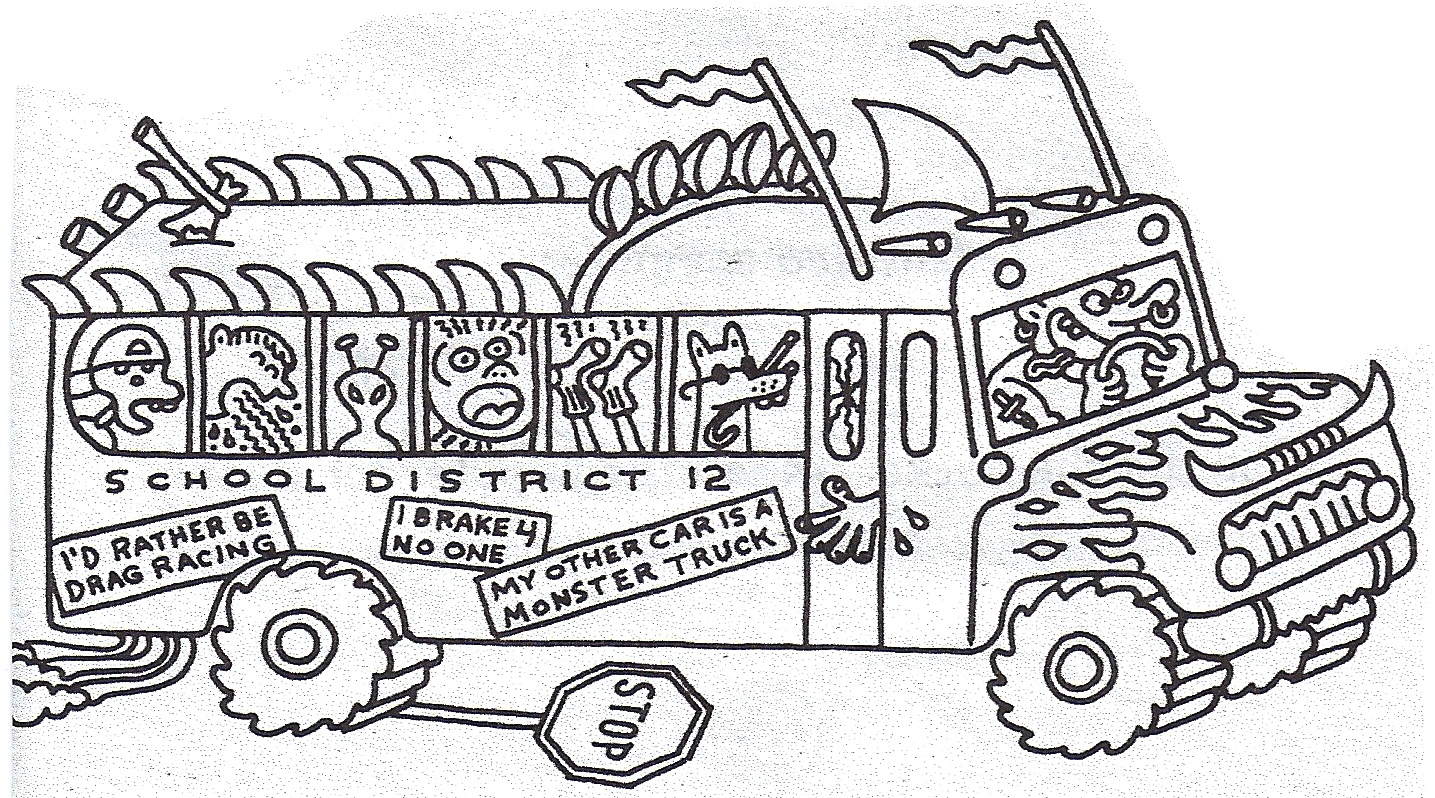 1. I'm on an all-beans diet.
2. You wouldn't believe how easy it is to get a driver's license!
3. Change the music? Sure, I have other polka CDs.
4. For two weeks, I've been accident-free.
5. This is Sparky, my seeing-eye dog.
6. Want to see me pop a wheelie?
7. When the needle sinks below"E", what does that mean?
8. My tattoo says,"I hate kids."
9. Werewolf? No, I just forgot to shave my back hair.
10. Wheeeeeeeeeeeee!!!!!                         

TOP TEN NO-FAIL HOMEWORK EXCUSES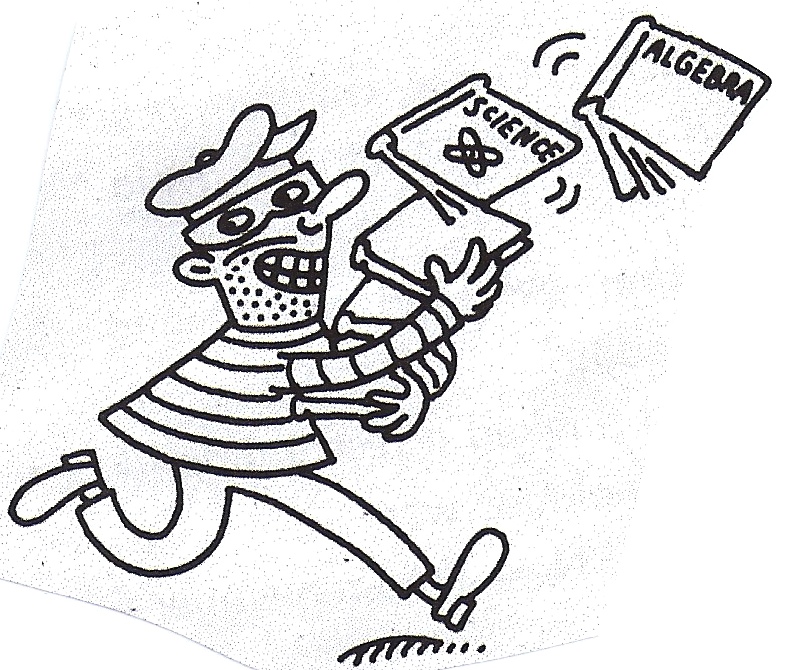 1. Someone broke into our house and stole my math book.
2. My mom baked it into the meatloaf.
3. I was busy planning Teacher Appreciation Day.
4. Used it to polish the school statue.
5. Didn't want to add to your already heavy workload.
6. I gave it to you. Don't tell me you lost it!
7. The Bears were down a player and needed me.
8. Needed it for toilet paper when our plane went down.
9. Aliens swore me not to tell.
10. Homework? We had homework?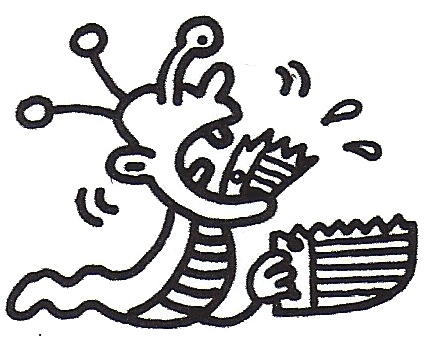 CHECK BACK SOON FOR MORE LISTS!